Welcome
Welcome to the Alcohol Community Action Project.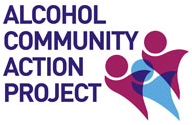 Thank you for your interest in the Alcohol Community Action Project (ACAP). ACAP was a 12 month pilot project which has now concluded.
While the pilot project has concluded, this website will remain available for all interested parties.
During its trial, ACAP successfully supported concerned community members across NSW community to engage with liquor licensing and planning processes.
The initiative proved an important first step in demonstrating the need for support for communities and providing a model for service implementation.